CORONA VIRUS (COVID-19) CLEANING SERVICES
The worldwide Corona Virus (COVID-19) outbreak has people scrambling to protect themselves, their homes and businesses from potential contamination. The effects of this type of bio hazard situation can last up to a week and the continued spread of the disease has led to a growing number of fatalities in the US.
AusClean Commercial Cleaning is the industry leader in Medical & Specialty Cleaning, including Corona Virus (COVID-19) disinfection, and delivers the highest professional standards possible. We are dedicated to providing rapid emergency response 24/7 throughout the US so you can have peace of mind in the event of an outbreak.

AusClean utilizes one of the newest & safest disinfection techniques, Electrostatic Disinfecting.
Electrostatic Disinfecting is the process of spraying an electrostatically charged mist, onto surfaces and objects. The disinfectant used with the sprayer is a specialized disinfecting solution that is combined with air, and atomized by an electrode inside the sprayer. The charged spray actively seeks out neutral surfaces, which it sticks to and wraps around, to coat all sides. The result is a uniform coating of disinfectant on sprayed objects, including hard-to-reach areas, that manual disinfectants can miss. This technology also helps avoid liquid pooling, often associated with trigger sprayers.
Electrostatic Disinfecting improves infection control and the spread of viruses such as COVID-19.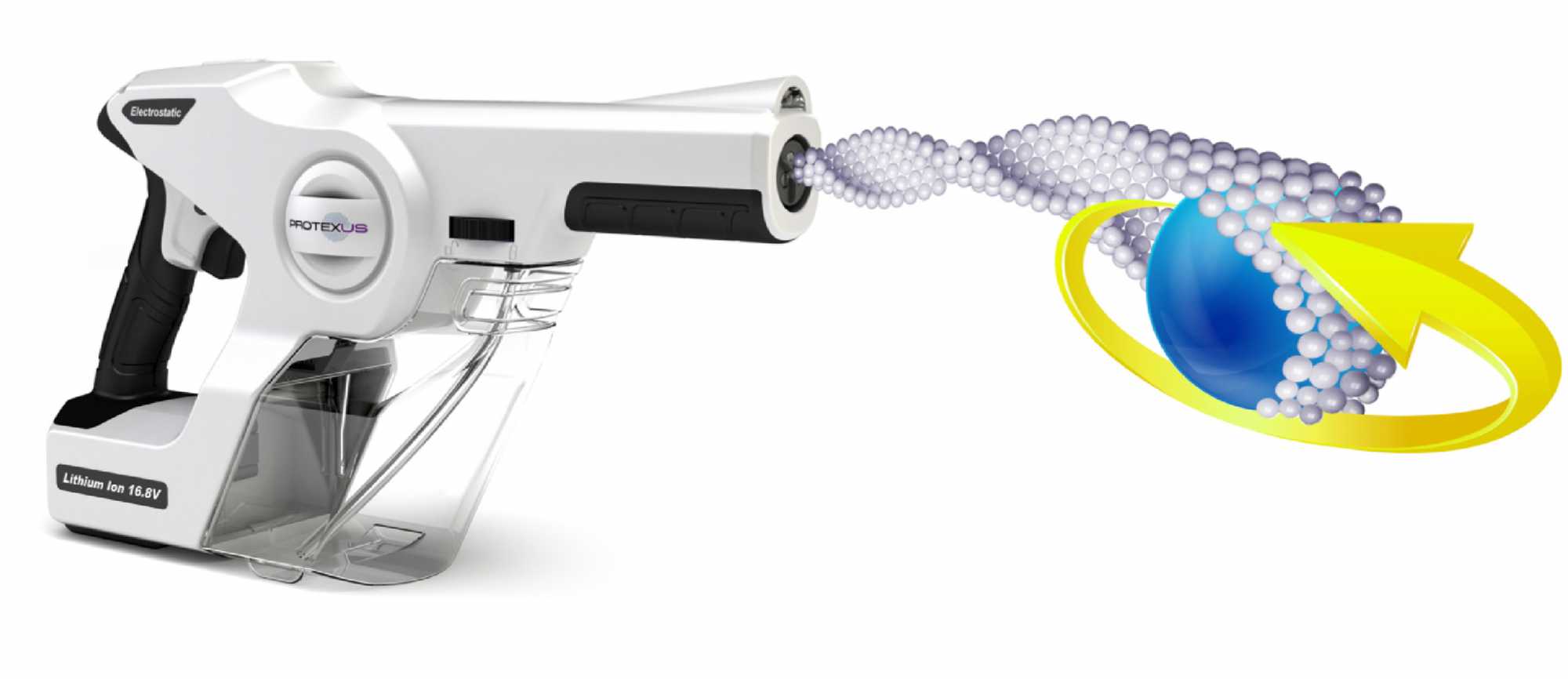 Protexus Electrostatic Sprayer
Re: Environmental Cleaning of UW Population Health
Thank you for all the hard work your crews performed for us on Cleaning the building last week.
The crews were very thorough in going from one end of the job to the other, and it was no easy task with floors that are 33,000 square feet, I observed the Crew working with the spray and could see they were covering everything and letting the solution Air dry, only wiping down when there was too much excess.
All the Crew were very diligent in wearing their PPE 100%. If I had any Questions Cesar and George were very good at explaining the work to me and answering all my questions, which I had plenty.
Thanks again for the Great response to get us back up and Running.
Grant Wright – Lease Crutcher Lewis


Re: Environmental Clean for a BNBuilder Project
AusClean was able to mobilize a crew under short notice to perform a thorough deep clean and sanitization of our space in response to newly implemented COVID-19 protocols.
Their crews were on time, ready to work with all the necessary equipment in hand, they finished ahead of schedule allowing us to open 1 day ahead of schedule.
AusClean is consistently professional and communicative and I would have no reservations about continuing to use them.
Patrick W. Reed – Superintendent BNBuilders, Inc.

HOW DO WE CLEAN CORONA VIRUS (COVID-19)?
Corona Virus (COVID-19) has quickly gained a reputation for being particularly insidious. It can survive on surfaces for up to a week and people infected by the virus don't show symptoms until approximately two weeks after infection, making it difficult to track and contain. This is why having a trusted professional disease and bio hazard remediation company on your side is so important.
AusClean Commercial Cleaning adheres to all OSHA regulations, is certified by the IICRC (Institute of Inspection Cleaning & Restoration Certification) and strictly follows the most state-of-the-art procedures when it comes to disease cleanup and disinfection.
Corona Virus (COVID-19) is still novel, so we continually consult with the Centers for Disease Control & Prevention (CDC) for up-to-date solutions and utilize CDC approved and EPA registered disinfectants.
DISINFECTING CORONA VIRUS (COVID-19)
We use CDC approved and EPA registered industrial-strength disinfectants with a broad spectrum kill claim
All infected materials are cleaned, disinfected, and properly disposed of as bio-hazard waste
Fully encapsulated personal protective equipment (PPE) and full-face respirator masks are worn at all times by our certified cleanup technicians
We adhere to a stringent corona virus demobilization process for our equipment, trucks and waste storage areas
Disease outbreak is an extremely serious situation and we understand that the health and safety of you, your family, and employees are on the line. Don't take any chances; call in the professionals.
For more information on our coronavirus cleaning methods, get in touch by filling out the contact form below: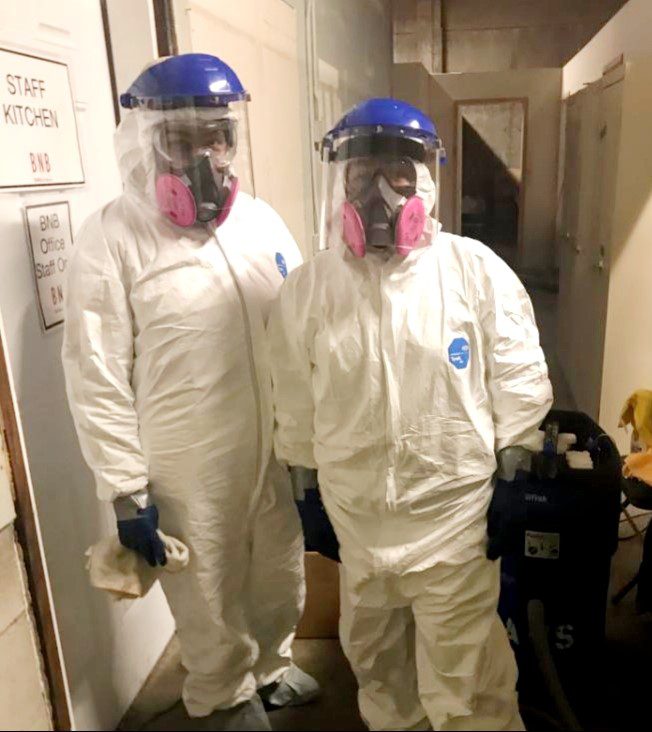 Disinfectant of high touch area – Due to the potential survival of the virus on surfaces for several days, the premises and areas potentially contaminated should be cleaned before re-use, using products containing antimicrobial agents know to be effective against corona virus (COVID-19).
Our services reflect best known cleaning practices available. Our
commitment to adapting our protocols as more information becomes available from the CDC will ensure they remain the best available methods for protecting worker and consumer safety.