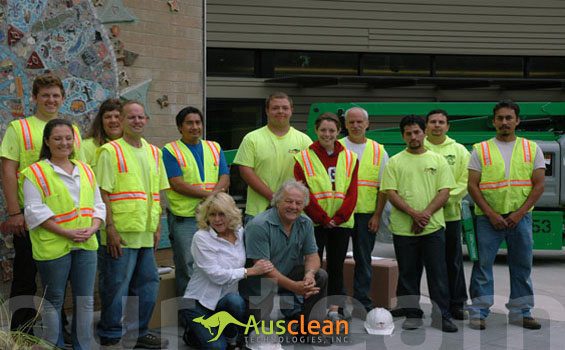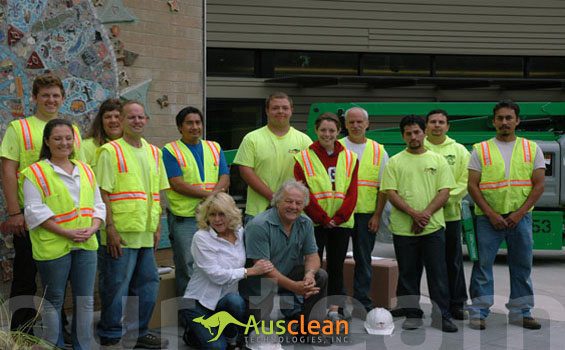 AusClean Commercial Cleaning, Inc
AusClean Commercial Cleaning, Inc. has been providing professional commercial cleaning, floor care, window cleaning and janitorial services since 1976. We have extensive industry knowledge in commercial and residential projects, public works, industrial facilities, office buildings and retail space. Over 35 years of experience, and more than 5,500 projects throughout the Pacific Northwest attest to our commitment to our customers and to a job well done.
Our foremost priority is customer satisfaction. We take pride in cultivating relationships based on personalized care, integrity, and reliability. Our professional technicians are solutions-oriented and results-driven and here to serve your needs. We guarantee each project to be completed on time and to your full satisfaction.
Call us today to design a customized service package that meets your requirements—always at competitive prices and with the highest levels of excellence and professionalism.
Commercial, Industrial Retail or Medical, We have Your Solutions:
Final Detail Commercial Construction Cleaning
Green Cleaning Services (LEED)
Autoclave and Medical Cleaning
Window Cleaning – Interior/Exterior
Janitorial Services
Full Floor Care Services
Premier Carpet Cleaning Care
Concrete Care Services
Acoustic Tile Installation and Restoration
Pressure Washing Services
Construction Site Job Trailer Cleaning
AusClean was established by Ross and Wendy Wigney in 1976. Since then, we are one of the leading companies in the industry throughout the Pacific Northwest, having a proven track record delivering quality, professional services on time and guarantee our customers' full satisfaction.
RELIABILITY – Our customers know that they can rely on AusClean to provide services that meet and exceed their expectations every time.
PROFESSIONALISM – AusClean takes pride in our experienced staff and state-of-the-art equipment. From our customer service representatives to our field technicians, we value the long standing relationships with our clients and always deliver courteous and professional services.
EXPERIENCE – Almost 40 years of experience in the industry makes us one of the leading cleaning companies in the Pacific Northwest. We have the know-how, the staff and the equipment to get the job done right, each and every time.
PERSONALIZED CARE – By working closely with our customers, listening to their requirements and input, we customize plans that meet their needs and guarantee their satisfaction.
FLEXIBILITY – We understand the reality of changing construction schedules and adjustments to work scopes. We are flexible and able to adapt to new requirements, doing what is required to get the job done—on time and at competitive prices.