AusClean Commercial Cleaning Services
"Over The Top Quality, Down Under Pricing"
Over 10,000 Projects completed! Call Us now for a Free Estimate for your business.
Final Detail Commercial Construction Cleaning
10,000 projects completed since 1976
"

AusClean

puts the shine on your deadline!"
Window Cleaning
Ground Level to 45 Stories
"Over the top quality results!"
Janitorial Services
AusClean

is the expert in building maintenance
Experienced, thorough, and reliable "Your schedule is our schedule"
Pressure Washing
Power & pressure wash buildings parking lots, sidewalks, entrances, loading docks
"

AusClean's

results will blow you away!
AusClean Floor Restoration & Finishing
Vinyl, Ceramic, Marble, Concrete, Carpet, and many other surfaces!
AusClean Medical Cleaning
AutoClaves – Expert detail cleaning and restoration.
Floor Restoration & Maintenance
Windows
Green and Environmental Services
Testimonials
Here are some of the great reviews we have received from our customers.
Leave Us Your Review
We would greatly appreciate your review of our services to your business!
Royse Cozzens | Lease Crutcher Lewis
I have no reason to use anyone else. You do great work and I don't like working with your competition… The whole team here knows that we use AusClean.
Eric Tveter – Ferris-Turney General Contractors
Re: Northwest Multiple Listing Service
"The Crew did an excellent job on Phase 2. I really appreciate when subs show up and are professional about their work, and ask what is a priority, and then move through the day, getting things done."
Joe Killian – Venture General Contracting
Re: Facebook
"Thanks again for catching the Hail Mary for us! The crew did a stellar job…the floors look great and Facebook is very happy with the end result."
About Ausclean
Committed to Quality Since 1976
Since 1976, AusClean has been providing Professional Commercial Cleaning, Floor Care, and Window Washing Services. Our extensive industry knowledge of Commercial and Residential cleaning includes public works, industrial facilities, office buildings, medical buildings, retail space, pressure washing, and autoclave cleaning. More than 10,00 projects throughout the Pacific Northwest, attest to our commitment to our customers and a job well done.
Quality first
Our Guarantee
Our pride in our work guarantees that our customers' requirements and expectations are met, each and every time. Whether it is an Industrial Cleanup, a School Project, or Suite of Offices, WE DELIVER Quality and Professionalism—on schedule and beyond your expectations.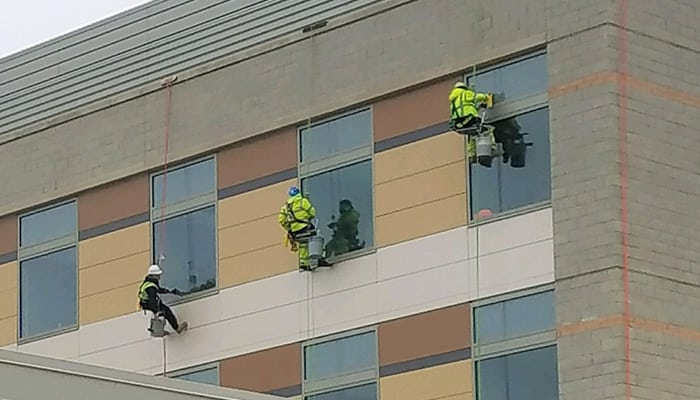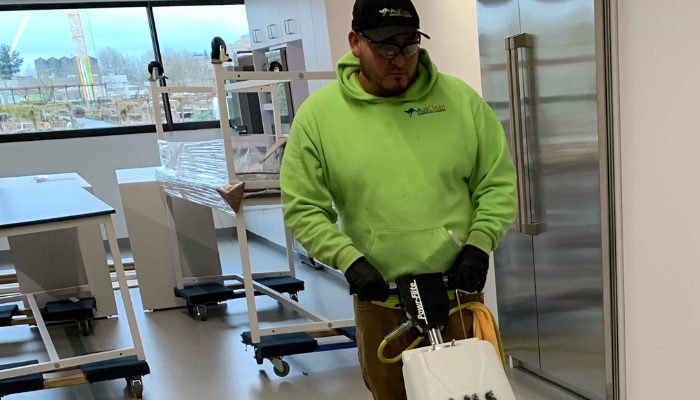 Featured Projects Gallery