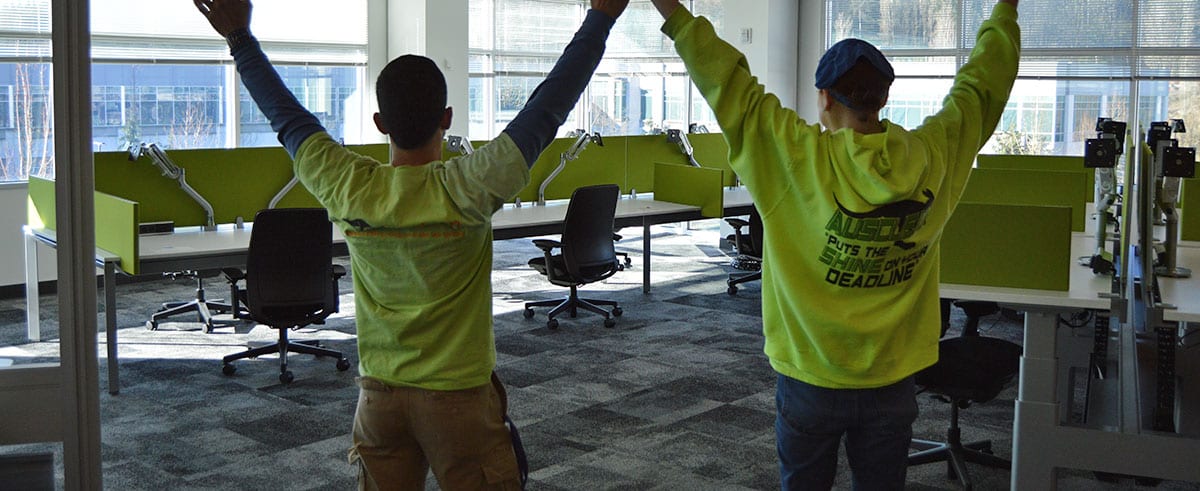 Customer Satisfaction is Guaranteed
At AusClean, we take pride in our work and guarantee our customers' requirements and expectations are met, each and every time. Whether it is an industrial cleanup, a school project or a suite of offices, we deliver quality and professionalism—on schedule and to your full satisfaction.
With almost 40 years of serving the Pacific Northwest, we have a proven record and the recommendation of our satisfied customers because our relationships are based on personalized care, integrity and professionalism.
Quality Control and Assurances
AusClean systematically reviews the quality and safety of all factors involved in each project. Our professional technicians possess the knowledge, experience and qualifications that meet industry standards.
We pledge to manage and resolve, promptly and thoroughly, any issues that may arise. Call us today to learn more about our quality control and assurances and to discuss how we can best serve you.